Allsop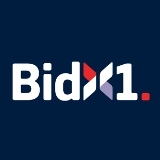 Agent Profile
| | |
| --- | --- |
| Address: | SCD House, St. Martin's House, Waterloo Road, Dublin 4 |
| Phone: | 01 6673388 |
Description
About Allsop

** Please note that there is a pre-registration process for attending our auctions, details of which are available on the Allsop website www.allsopireland.ie **

To bid in our online auction, you will need to sign up to the website and register to bid on a specific lot. Once your registration is approved, you will be able to start placing bids. Bidding opens at 8am, lot 1 will close at 10am with each lot closing 5 minutes thereafter. The highest bidder (providing the reserve price has been met) will have secured a binding contract for their new purchase.

Our team are on hand to help guide you through the process. Simply call +353 (0)1 6673388 or email help@allsopireland.ie.

Allsop is an Irish firm established in 2011 and has grown to become the undisputed market leader in national property auctions. The company was founded following the hugely successful inaugural auction of over 80 properties nationwide on 15th April 2011, held jointly by Allsop, the UK's most successful property auctioneer, and Dublin property consultants, Space. The company, based in Dublin, proudly continues to offer a highly effective service employing a large, expert team of chartered surveyors and legal executives with a wide range of property and legal expertise.

Every catalogue contains a broad mix of properties offering opportunities within various sectors, including apartments, houses, retail, office, industrial, pubs, hotels, farms and development sites.